As JBird and others have pointed out, an Allen MOS-1 organ can sound quite amazing given the right room. Being a 600 model it has two computers and four audio channels, so not a basic model. A surprisingly credible sound for 1971 digital. Clearly some reverb has been added.
Posted by Jonathan Arthur Farnsley on the Allen Organ Owners Group Facebook page:
"Hello! I thought I'd post some videos of the 1971 Allen MOS-600 that I removed from the Auditorium of Columbus East High School, in Indiana. It now resides in a collection of instruments in a Barn Hall in Acme, Indiana. The organ was used only a handful of times throughout the years at the school. It is in immaculate condition. Allen additionally built the dolly that the console resides on. The amplifiers are all located within. There are 10 speaker cabinets for the main channels and 4 speaker cabinets for the "Stage" channels."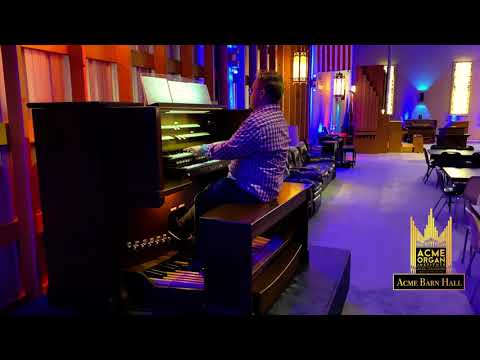 Of course the Acme Organ Institute is quite the interesting home of several pipe organs as well.
https://www.facebook.com/pages/Acme-...94441953983821
More performances on the MOS-1 and other instruments (pipe and electronic) at Acme:
https://www.youtube.com/channel/UCvg...wZ5r3Bw/videos