The holidays enabled some decent recording time.
The result was a good commercial sound, probably the slickest tune yet from this source!
Leslie mic and recording details below the vid: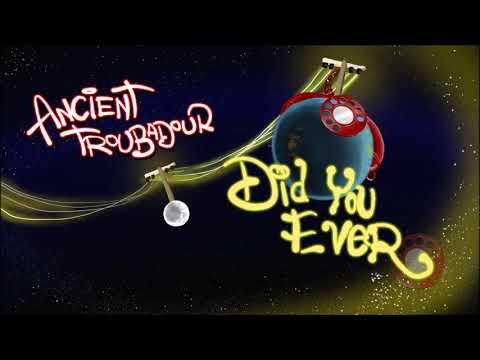 Though the leslie was close mic'd with three mics I panned the horns only slightly left and right, so essentially a mono recording.
The leslie sound in this recording is closer to the 70's funk sounds than I've managed before for several reasons:
Closeness of mic:
virtually touching the horn but for the wind shield. This was literally a pair of woollen socks, one rolled and wrapped around the end of each mic.
The Left mic was well inside the leslie, perpendicular to the horn's axis and nearly on top of the belt tensioner's anchor, the other was hard right and only just inside the cabinet.
Type of mic:
for the horn I decided to switch from large diaphragm condensers to plain old cardioid dynamics for one special reason:
The proximity effect.
It turns out that while condensers are great at picking up absolutely everything and that they don't get bassier as they get closer to the source...
...that's also why they're not as great for getting that jelly wobble sound of a close mic'd horn!
The dynamic mic gets a dynamically different sound as the horn rips past it from when it approaches and runs away. So the ol' famed doppler effect gets increased by close mic'ing with two dynamics.
That's the sound you get in rock and blues recordings which you don't quite get in the room with a real leslie.
I don't know if by squashing them into almost mono decreases the dual mic effect slightly, but there you have it.
A large diaphragm condenser was on the bass rotor, right hard onto the louvres on the right hand side looking from the back. This is the closest point the rotor comes to the louvres, so it's a good spot.
The wind from the horns was quite fierce even though I had socks on the mics. A bit of EQ was necessary to knock that out.
Bass guitar:
Direct in but almost all of the frequencies above halfway were cut right out in order to fit it into the right place in the mix.
Accordion:
large diaphragm mic close to the vents on the piano-keyboard side. The bass buttons weren't used.
Electric drums:
mono direct in, highest frequencies dropped to go for a slightly older sound.
Guitar:
condenser to centre of the 12' with whizzer cone. This amp uses two ex-hammond spinet speakers.
The one with the whizzer cone is excellent close mic'd for fuzz guitar, the other cone for regular guitar.
From a distance the whizzer cone has no effect on the amp tone, only close up.
That's about it.
Oh, yeah...
and
VOICE:
Plain ol' regular variety as usual.