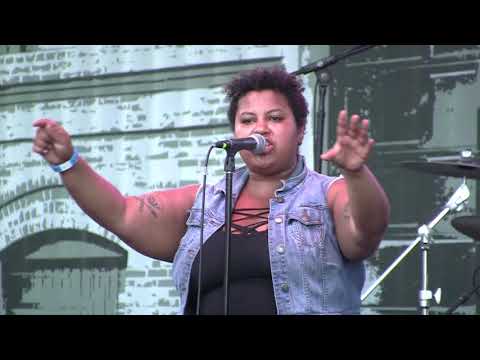 I got to play at Portland's Waterfront Blues Festival for the second and third time this year. The first of two shows was on a small stage, so I used my Nord C2, but this performance on the main stage had an organ supplied by my mentor,
Louis Pain
. I'm not sure precisely what year, but it's a late-model B3, and the 147 has an early Jensen treble driver, possibly from a 31H. Again, I couldn't resist pulling all the drawbars out, as it was my one solo... I try not to do it too much (Louis Pain always told me to do it once a set, tops), but in a Black Sabbath song... you gotta go big.
I also recently made my first official recordings with this band after a year of playing with them. We just released a single which features my 50s C3 and 21H on "So Cold." The B-side, a cover of Nine Inch Nails' "Closer," actually features no real Hammond. I played a few notes on my Nord C2; the rest is my Moog Sub 37 and Mellotron samples on my Nord Electro 3 layered with real strings, plus Nord's acoustic piano through their Leslie model at the very end of the track. I'm very happy with how these came out.
You can hear it on
Spotify
,
Amazon
, or
Bandcamp
.