This instrument dates from 1921 and was installed in 1922. I remember hearing it after its complete restoration in the late 1990's. Truly magnificent. The instrument is pretty much original. I'm going by memory here and the current stop list, but please correct me if I've gotten something wrong. There were two additions to the organ: 1. A mixture stop in the Great which was gifted by Dr. Barnes (The Contemporary American Organ) in the 1950's and 2. a horizontal trumpet stop on the west wall of the church. The stop was built by Aeolian-Skinner in 1959. As I recall, the added mixture stop was brighter, trying to Baroque-ify the sound, as was the in-thing to do in the 1950's.
It's easy enough to not use either stop for the original Skinner experience, however (again from memory) there were some modifications done again to Baroque-ify the instrument. Some pipes were modified and others were just crated, stored in the church and replaced with then-in-vogue pipe ranks. Obviously, the extant, stored ranks could just be replaced on the chests after cleaning, regulation, etc. Any that were modified, were restored based on Skinner models when the instrument was completely restored in the 90's.
The console was also restored to original (as I recall) with the pneumatic capture/combination action. No computerization/digitalization here. If you look at the stop list (link below), you'll see there's an Echo organ (Great, Swell & Pedal). This originally controlled the the Skinner's predecessor, a small Casavant which was located in the Lady Chapel. The Casavant was replaced in the 1950's by a Moller echo organ. The Moller was sold and removed in the 1980's. (The Moller was installed in Our Lady of Hope Catholic Church, Rosemont, IL.) So, there is no longer an Echo organ.
So, this is all the good news (except for the missing echo organ). The bad news is that as of February, 2021, the instrument required $125,000 in urgent repairs (exactly what is not specified). Since the church cannot afford this, a non-profit has been formed to raise money for the repairs and to form a fund to keep the instrument in tip top shape going forward. The web site for the non-profit does not have any updates.
Stop LIst
Link to the non-profit Opus 327
Recital by Stephen Buzard, February, 2021
MUSIC OF HOPE & HEALING
Program
Maurice Duruflé
Prelude and Fugue on the name "Alain"
JS Bach
"Schmücke dich, O liebe Seele"
Andrew Carter
Lacrimae
Tchaikovsky, arr. Edwin Lemare
Andante cantabile, from Symphony V
Florence Price
Air, from Suite for Organ
Louis Vierne
Final, from Symphony VI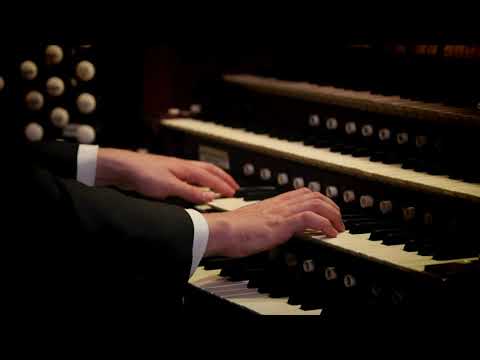 George