Interesting story about the preservation of the organ building profession in MN, as covered by PBS:
My favorite quote from the video: "In its earliest incarnations, [the organ] made more noise than pretty much anything before gunpowder" -- Michael Barone
MAY 24, 2022 The monastic community of Saint John's Abbey has formally approved the construction of a new facility to serve as the future home of Saint John's Abbey Woodworking and Abbey Organ Builders. This expanded center for fine woodworking and pipe organ construction makes a generational commitment to the trade and art of both traditions, while also developing technology and educational programming that ensures these methods carry into the future.

Over the past 35 years, Martin Pasi has developed Pasi Organ Builders into one of the most respected pipe organ studios in the United States. Currently based in Washington state, Pasi has sought an opportunity to find a multi-generational home for his workshop and to develop a model of apprenticeship and mentorship that will last beyond his own years. The support and programming for liturgical music and woodworking at Saint John's Abbey, University, and School of Theology will create a cultural hub to anchor this tradition while allowing it to innovate.​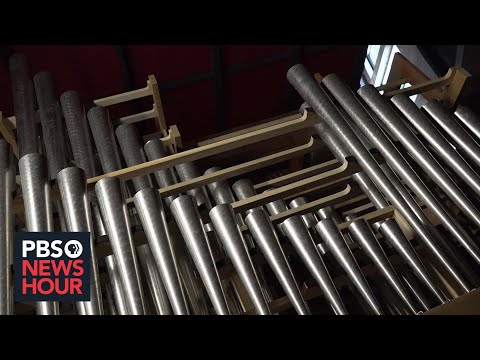 For some reason, the link below shows as an error, however clicking on it takes you to the correct page:
https://sjawood.org/blog/approval-fo...f-new-facility