Hello,
On June 24th, the H.O.R.C. and Philadelphia AGO collaborated to have a special event at Boardwalk Hall in Atlantic City. It featured 4 young organists playing both the Kimball and Midmer-Losh organs, chamber tours, as well as a dinner. Afterwards, there was an open console time, during which I had my first opportunity to play the giant machine.
I chose Abide With Me because it was my favorite track on the 1998 fundraiser CD. I wanted to attempt to show how much the organ has improved over the last 24 years. In 1998, I believe there were around 144 ranks operational, whereas now there's somewhere around 250 (not sure exactly). So, needless to say, there's a lot more to draw on. The pipework has also been fantastically tuned & regulated, so it really sounds great.
This was just an informal recording, done in sub optimal conditions, but hopefully you enjoy it as much as I enjoyed playing. Carl from the H.O.R.C. generously registered for me, as I would've been lost on that giant console, with no prep time!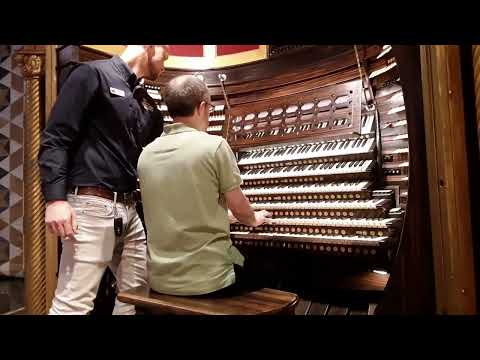 Let me know what you think.
Thanks!
-Jon